<!Ė google_ad_section_start Ė>
Written by

THIRDSTONE
INTRODUCTION
This article will show you how to apply for a State of Maine lobster and crab license for an apprentice or student.  The apllication itself is broken up into five parts.  You use the same form to apply for a new lobstering license or to renew your license.

THINGS YOU WILL NEED
money for the application fee
a Maine driver's license (not required) or a family members drivers license number (required if you don't have one)
an email address
social security number
phone number
At least one Maine sponsor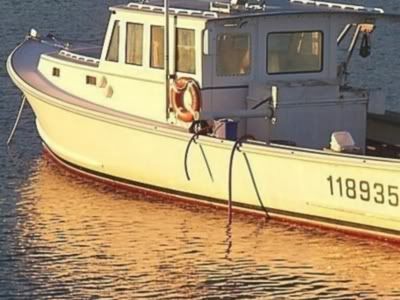 STEP 1
In part A fill in your personal information.  This is basic information and includes hair and eye color.

STEP 2
Fill in your social security number.  Now if you don't know what it is, now is the time to look it up and have it ready.

STEP 3
Fill in your email address.  You don't want to leave this blank, as any information that is asked for and is not given will lead to delays in processing your lobstermen's application.  If by some chance you don't have one, go online to yahoo.com and apply for one, they are free.

STEP 4
Fill in your Maine driver's license number.  If you are under 18, you must supply a driver's license of a parent.  If there is no driver's license at all, you must explain why.

STEP 5
In step B check off which of the apprentice age you fall under.  Your age will effect how much the fee is.  Students and those under age 18 pay the lowest fee.  If you are a student and 18 or over, you will have to show proof current full-time student status.

STEP 6
Declare the zone in which you will fish the majority of your lobster traps in.  The zones are from A - G.

STEP 7
Now check off the zones in which you intend to fish.  This is important, because any zones not checked off you can not fish in.  

STEP 8
Now check off how many trap tags you want to purchase.  This section is for students only, with different age groups being able to purchase different number of tags.  It clearly says lost tags can no longer be replaced, so my advice would be to purchase the most number of lobster trap tags that you can for your age group.  

STEP 9
Fill in your buoy color pattern.  You get this information from one of your sponsors.  In Maine you have to have at least one sponsor who takes you under their wings and teaches you the trade.  Your sponsor or sponsors must be lobstermen with a current lobster fishing license.

STEP 10
Fill in your sponsors lobster fishing license number.  Again, you get this information from whoever is sponsoring you.  

STEP 11
Fill in the name of your sponsor.

STEP 12
Fill in your sponsor's boat registration or document number.

STEP 13
Fill in the name of your sponsor's boat.

STEP 14
Fill in the declared zone information.  If you have questions on any of this, your sponsor should be able to help you out.

STEP 15
On the sponsor signature have your sponsor sign his or her name.

STEP 16
Follow the same instructions above for sponsor 2 and 3, if you have other sponsors.

STEP 17
If your a student, you must list the boat or boats they will bew fishing their tags from here.  This includes the lobster license number of applicant, boat owners name, length and name of boat, the town of primary anchorage and the number of tags that will be fished from that boat.  Once you do this for vessel one, do the same for vessel two, it it applies.

STEP 18
Fill in the special cercumstance section if it applies.

STEP 19
On the back of the application sign and date the certification.

STEP 20
Now mail your application  -  Mail to:
Licensing Division
Department of Marine Resources
21 State House Station
Augusta, ME 04333

STEP 21
At the very bottom is a section for credit card information for paying your application and tag fee's which you fill out now.

TIPS
Completely fill in and answer all questions, not doing so will delay your license.
http://www.maine.gov/dmr/license/2012/2012%20lobapprent.pdf or google Department of Marine Resources Maine lobster license for a copy of the application. 

WARNINGS
Completely fill in all information.
Answer all questions truthfully, not doing so can get your license revoked later on.
Comments

(1)



Write comment



<!Ė google_ad_section_end Ė>