<!Ė google_ad_section_start Ė>
Written by

THIRDSTONE
INTRODUCTION
If you are serious about learning guitar, than you should  have a guitar tool kit.  You can buy one online or at your local guitar store, but they will never have all the things a good guitar tool kit should have.  In this article I will show you how to put together your own guitar or bass tool kit, and what it should include.
 
THINGS YOU WILL NEED
a small toy box or fishing tackle bod
a metronome
spare guitar picks
spare guitar or bass strings
a string winder
micro screw driver set
regular pliers
needle nose pliers
soldering iron
coil of solder
guitar tuner
electricial tape
wire cutters
spare screws
large screw driver with interchangeable end bits
headphone adapters
spare 9 volt batteries
spare patch cables
 
STEP 1
Begin by deciding what your guitar or bass tools will be kept in.  I used an old metal tool box, but a fishing tackle box would work just as well.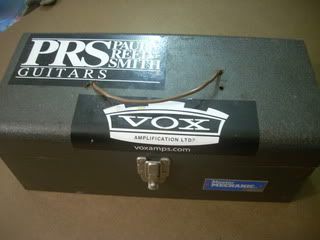 As you can see, I dressed mine up with some stickers I got for free from a local guitat store.
 
STEP 2
Pick up a set of micro screw drivers.  You will almost certainly be needing these at some point.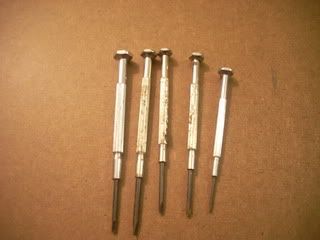 Include along with this set a nice large screw driver that has interchangeable bits or ends.
 
STEP 3
Pick up a guitar tuner, no guitar kit should be without one.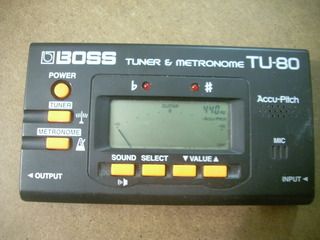 STEP 4
Pick up a metronome for your guitar kit.  Your guitar tuner, like mine, may already have one built into it, if not, your should pick one up.
 
STEP 5
Add several guitar picks to your kit.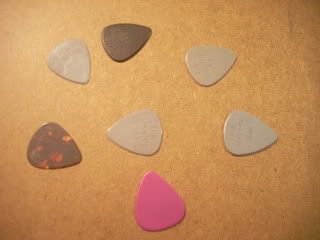 STEP 6
Add  at least one set of spare guitar or bass strings to your kit.
 
STEP 7
Pick up a guitar string winder as well.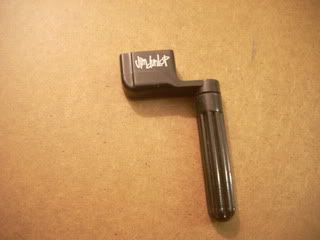 STEP 8
Add a set of regular pliers as well as a pair of needle nose pliers to your guitar kit tool box.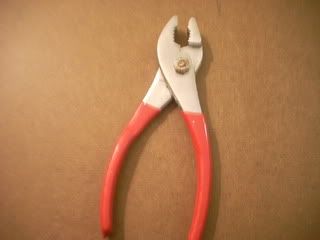 STEP 9
Pick up and add a soldering iron and a coil of solder to your guitar tool box.  Even if you don't know how to use one, a friend or fellow guitar player will, and you really should include one in yout kit.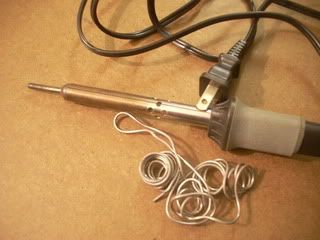 STEP 10
Add a roll of electrial tape to your guitat tool box.  Trust me, you will have a need for it down the road.
 
 
STEP 11
Add a pair of wire cutters to your guitar kit.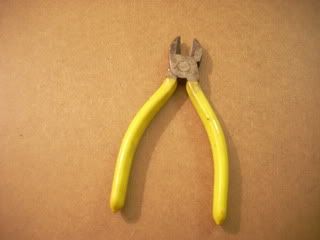 STEP 12
Add a bunch of spare screws and nuts to your guitar tool box.  I needed a nut one day and the local guitar shop could not help me out, so I went to one of those large box hardware stores, and found what I needed in the light section.  You can pick up assorted packages of nuts and washers for lamps there, and some of them match up perfectly with the parts on your bass or guitar.
 
STEP 13
Pick up several spare headphone adapter ends if you play through your computer or if you use headphones at all.  I am alsways missplacing one.
 
STEP 14
Purchase and add a couple of 9 volt batteries to your tool kit.  You never know when a pedal will go dead on you.  And if you have active pickups or an active eq on your bass, you will need spare batteries on hand.
 
STEP 15
Purchase and include a couple sets of patch cables, you never know when one will go bad on you.
 
TIPS
Add any tool you think will help in repairing a guitar or bass.  I have added a few unusual tools to mine over the years that have proved to be very helpful.
 
WARNINGS
Always use care whenever working around a hot soldering iron
 
Comments

(0)



Write comment



<!Ė google_ad_section_end Ė>