<!Ė google_ad_section_start Ė>
Written by

Junior Libby
INTRODUCTION
Redgage is a unique content site that allows it's members to share work, blogs, photos, and videos they have already posted elsewhere on the web.  You upload and share, and they pay you per unique view your content gets.  You can upload content already on the web and on other sites (as long as you are the owner of that content) or you can blog right on the site, or upload new photos and begin earning money your very first day.
Many people over the years have found their way to   Redgage, joined, and found to their dismay they were only earning pennies a day.  If you follow even some of the advice in this article, you will greatly increase your online income at Redgage, I have helped others go from earning pennies a day to dollars a day, and I can help you as well.  Everything in this article is legal, and is allowed under Redgage rules.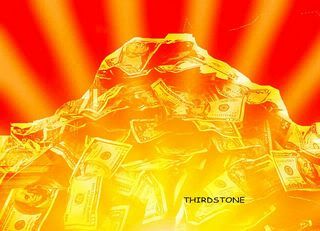 THINGS YOU WILL NEED
access to a computer
a Redgage membership (it's free)
a twitter account (it's free)
a twaitter account (also free)
A su-pr account (free, but opitional)
a HootSuite account (also free and opitional)
a note book, pen or pencil
good and interesting content
 
STEP 1
Google redgage and go to the site and sign up for a free account.  This is the first step in earning money online from your content.
 
STEP 2
Upload quality photos.  It is a fact, certain photos earn more money then others.  Photos of your kids, yourself, or friends don't earn well.  Photos of nature, interesting insects like butterfly's and bee's, flowers, lakes and brooks, sunsets and sunrises, mountains, ponds, forest trails, cool cars, these types of photos almost always produce the highest earnings.  Online photo editor's are free, and I highly recommend you use one to enhance your photos.  Sites like Lunapic, Befunky, Pixfr.com and others are great sites to help transform your good photos into great photo's.  To protect your photo's, use an editing site's text tool to add your name to your photos as well.  My tip here is to have each photo have it's own title, and interesting or funny titles attract views.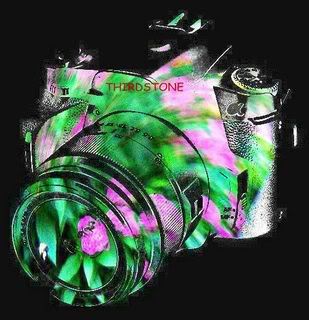 At some point, your goal is to upload 100 to 200 quality photos, adding even more as time goes by.
 
STEP 3
If you are a blogger, blog away.  Blogs that earn the highest income are the one's that have useful information you want to share with others.  One good tip is to use your blog posts to write short articles, or reviews, as these earn well.  Adding links and photos to your blogs will also make them more attractive.  Here is a tip many members fail to take advantage of,  link your blogs that go good together.  If you wrote up five different recipe's, at the bottom of each blog, place a link to each of the other recipe's.  Do this with other subjects as well.
 
STEP 4
Upload video's.
 
STEP 5
Upload links.  Links is the only method that redgage allows it's members to upload work that is not their's.  You can upload a link from  almost any site on the web, but not porn or adult sites, as listing such sites will get you banned.  Interesting links, comedy, and sites that contain useful information usually do well.
 
STEP 6
Make lot's of friends.  Over time, you will soon learn which friends are helping you out and which one's are not, the one's that comment, and rate your work are the one's you want to establish a better relationship with.  The reason for this is simple, redgage pays per unique view,  and you want friends who are viewing your work.
 
 
STEP 7
Open up an account at any number of tweet friendly sites online.  There are many such sites, but i use su-pr and HootSuite.  These sites are optional, but do give you an added way to pile up your earnings.  How does it work?  Once a member, have a page open to a tweet site, like su-pr, and have a second window open to redgage.  Now go through your redgage content, copying links, and broadcasting them over su-pr.
 
 
TIPS
Make lots of friends and have fun.
Follow the rules listed in step 10.
 
WARNINGS
Porn is not allowed and will get you banned
Avoid foul language, it won't get you banned, but will keep your content from getting featured.
Upload only work you have created yourself, uploading stolen photos will get you banned.
 
 
Comments

(4)



Write comment



<!Ė google_ad_section_end Ė>