<!Ė google_ad_section_start Ė>
Written by

Jamie Myles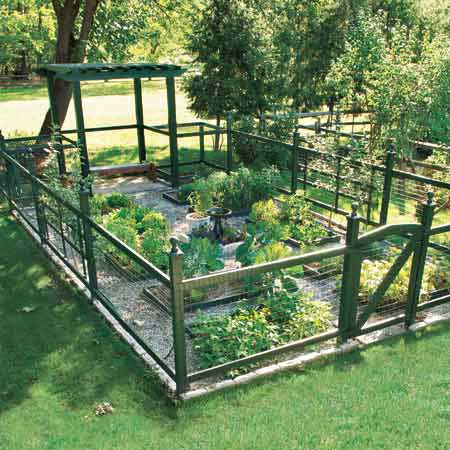 Spring is here and we will be coming out of the house to enjoy our laws and gardens.  If your like me, you've been looking forward to this throughout the winter months. I can't wait to get the lawn in shape and the garden growing all kinds of delectable fruits and veggies for my family. There are only a of couple  problems. The lawn is sprouting dandelions and other assorted weeds, and then there are the many pests that are also waiting to partake of my fresh fruits and vegetables. I have a plan though!
The dandelions and other weeds are easy. You just use plain white vinegar mixed with water, about a 50/50 ratio, and put it in a spray bottle. When you see dandelions or other weeds, just spray the mixture directly on the weed and it will die in no time. Oh, Just one more lawn tip. If you really like your grass green just sprinkle Epsom salt on the lawn and lightly water. You will have a beautiful green lawn to rival any golf course.
Now on to the garden. My biggest problem is that there are a lot of insects, Opossums, moles, ect. the love the delicious fruits and veggies as much as I do.  I'm not interested in using toxic methods to get rid of the pests so over the years I have learned some very effective ways to have a pest free garden without the risk of harmful chemicals and toxins.
Did you know if you put crushed egg shells around the perimeter of your garden that it will deter slugs? You can also use table salt to discourage slugs.  Vinegar in a shallow pan placed in your garden will trap snails and slugs overnight. Beer also works.
infestation of harmful bugs can be devastating to your plants.  You can mix up some garlic with hot chili sauce and vegetable oil, add a couple spoons of dish soap and blend it with water and use a spray bottle to apply it to your plants. (Caution : this could be harmful to young plants). Spraying this mixture around the edge of your garden will deter your pets from trampling the garden, and will keep out  rabbits, gophers, woodchucks and other garden pests
If mildew, mold, and fungus is your problem, chamomile tea  can be sprayed on the affected leaves, top and bottom. Just make sure the tea is cool. Hot tea can damage the plants.
Getting Opossums to stay out of the garden is easy. Just mix up paste using campher and petrolium jelly ( vasoline) and take an old sock and drench it with the mixture and tie to a garden stake and stick it into the garden.
For moles 3 ounces of Castor oil mixed with 4 tablespoons of liquid dishwasher soap in 1 gallon of water poured  in the mole tunnels has been quite successful in my yard.
 well, now you are all set to have and enjoyable pest free spring
Comments

(2)



Write comment



<!Ė google_ad_section_end Ė>